introduction
I am XinJun and I blog, about everything. Born in 1995 in Malaysia and had been here since then. I blog to share whatever I want, beauty, fashion, and most of all, food.

Photos will be either from my Samsung Galaxy S4 or Samsung MV800, unless stated.

Contact me at choo1995@msn.com, or drop me a comment on my posts and I'll reply as soon as possible.

Do click on my Nuffnang ads if that's not too much to ask ♡



"You have to be unique, and different, and shine in your own way." - Lady Gaga



Social



Tweets by @xinjunchoo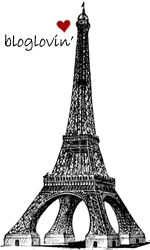 Yumyumyumyum • Foodsbury Cafe//Shah Alam
food
post. Sorry gais, I've been eating a lot. (Y)
Anyway, this time, I went to
Foodsbury Cafe
in Shah Alam with my foodie-buddy! And thanks to her, I don't have to rot at home to end my last few days of holiday! Lemme tell you, I'm in love with this cafe, I'll tell you why.
The stairs lead to the toilet upstairs
Mille Crepe w/ Almond & Salted Caramel
Yummy Beef Lasagna, the portion is just nice for one person (well unless you're really hungry)
I can't recall the name of the ice cream, but it tastes like some kinda biscuit and it's not bad :)
Took away another Mille Crepe
This is sho cute I can't even! (I meant the prop)
Then we left to i-City, yes in the afternoon, when it is practically empty, cause we had nothing to do (Y)
That's it for this post I guess, thanks for reading! And lemme know how was your Chinese New Year!
"Happy" Back-to-School!