introduction
I am XinJun and I blog, about everything. Born in 1995 in Malaysia and had been here since then. I blog to share whatever I want, beauty, fashion, and most of all, food.

Photos will be either from my Samsung Galaxy S4 or Samsung MV800, unless stated.

Contact me at choo1995@msn.com, or drop me a comment on my posts and I'll reply as soon as possible.

Do click on my Nuffnang ads if that's not too much to ask ♡



"You have to be unique, and different, and shine in your own way." - Lady Gaga



Social



Tweets by @xinjunchoo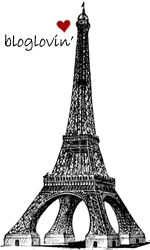 Beep, 2014 • The Bee//Jaya One
Friday, January 03, 2014 | Posted by XinJun |
0 comment/s
Weeeeeeee! Happy 2014 loves
♡
Kick started the first day of 2014 with my lovely Shitters, not all but most of em'. Went for brunch (cause most of us went for countdown so we don't wanna have breakfast) with them at
The Bee, Jaya One
.
The food there was quite good, and the environment too. We sat outside, cause there wasn't a table to fit all four of us inside and, well, there's better lighting outside isn't it :3
My usual, Latte
Sweet potato fries with sour cream.
Mexican Burger
Ordered Plain Nachos for sharing.
On a side note, I ordered the Cajun Chicken Wrap, but I actually forgot to take a picture of it ....
But of course I remembered to take selfies. Dyed my hair, I now have a blue streak on the side, but it's not obvious yet cause it's still quite dark.
Great company on the first day of a new year
♡
Daniel had to be the photographer oh well.
Oh and, if you'd noticed, I have a new blogskin! :D Took me awhile to make some small editing and adjustments here and there I had to create a new testing blog to try it out. I'm liking simpler and sleek blogskin designs nowadays.
Anyway, happy new year again to all you lovelies! Have a great new year and hopefully it'll be better than the last :)