introduction
I am XinJun and I blog, about everything. Born in 1995 in Malaysia and had been here since then. I blog to share whatever I want, beauty, fashion, and most of all, food.

Photos will be either from my Samsung Galaxy S4 or Samsung MV800, unless stated.

Contact me at choo1995@msn.com, or drop me a comment on my posts and I'll reply as soon as possible.

Do click on my Nuffnang ads if that's not too much to ask ♡



"You have to be unique, and different, and shine in your own way." - Lady Gaga



Social



Tweets by @xinjunchoo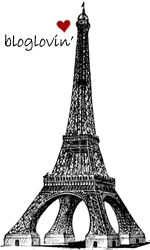 Fat? Nah, just eat.
Saturday, September 14, 2013 | Posted by XinJun |
0 comment/s
Second last day of my one week (study) break *sobs sobs*. Anyway, I went for Taylor's College Subang Jaya's "Blackout" Concert organized by the Music Club last night. It was totally worth my 15 bucks and I had such a great night!
Oh and I went with my college-mates Judson and Jacklyn! Tried
Burgertory
in SS15 for dinner and it was great. They make their own patty so it wasn't like, flat like others, it was round and fat omg. But they were kinda cheapskate for the add-on fry set which has fries, onion rings and mozzarella cheese stick. There were really little fries, only 3 onion rings and 1 cheese stick haha! Oh but they have really really nice interior, actually feels like a mini workshop in there.
See what I mean little?
The concert was awesome filled with really good performances, really enjoyed myself so much. But I couldn't get any photos of the performances at all cause the lighting was really really dark like, I think the only light sources were the spotlights haha!
As for today, I actually just came back from
Publika
, this place filled with yummy yummy yummy food all over, but most are really pricey too haha. It's a really big mall as it has indoor and outdoor shops, and 3 blocks in total. We intended to go to
Red Bean Bag
at first, but it was full and we didn't wanna wait (actually I didn't want to wait cause I was hungry), so we went to
Ben's
instead.
This is what everyone should do hahahaha.
Beef Lasagna.
We had
Wondermilk
for dessert after that. My second time there, but the first time was the one in
Uptown Damansara
instead. I finally got to try the Salted Caramel cupcake! It was not bad, but it didn't really taste as good as I expected though.
I guess this was not bad too, it may look better than it taste, cause it actually tastes just like your average cake haha!
So I guess I'm done for today! Love ya and tata
♥
Labels: 2013, Birthday, Concert