introduction
I am XinJun and I blog, about everything. Born in 1995 in Malaysia and had been here since then. I blog to share whatever I want, beauty, fashion, and most of all, food.

Photos will be either from my Samsung Galaxy S4 or Samsung MV800, unless stated.

Contact me at choo1995@msn.com, or drop me a comment on my posts and I'll reply as soon as possible.

Do click on my Nuffnang ads if that's not too much to ask ♡



"You have to be unique, and different, and shine in your own way." - Lady Gaga



Social



Tweets by @xinjunchoo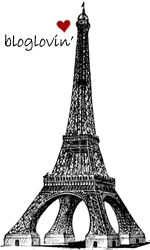 Sunway A-Level Night 200713'
Wednesday, July 24, 2013 | Posted by XinJun |
0 comment/s
Eyyyo darlings! Back with another post!
Like the title stated, it's about my course's formal night! :) If you read my post about my high school's prom, the theme for both are exactly the same, Casino Royale. I sincerely don't like the theme hahaha, I mean, why does everything has to be Casino Royale?! They could've came up with something better, but oh well I wasn't the organizer or what. #JUSTSAYING
Anyway, it was overall quite fun (High school prom was still the best), and the performances were great! So many of my friends performed! Yayerz :3 The food was, average, I can't say it was real good, but it was Asian (Idk if it was Chinese or mixed) food, so it can't go wrong. Oh but one thing, the Pavlova they served to every table was super delicious!
Omnomnomnomnomnomnom :3
So I did my hair and makeup on my own, hair was pretty much the same as prom's, side swept, but prom's I got it done in the saloon (fancy enough) with corn rows on the side, and this time it was just a twist to the side, cause I got this earring from Diva that was long so I had to get my hair to the side so that it can be seen. And makeup, was just some eyeshadow, eyeliner and lipstick. I borrowed my friend (Min Li)'s dress cause it was kinda a last minute decision to go and I didn't want to waste my money on another dress. The dress was simple but really pretty, and it was a long dress, which I've always wanted to get :3
No falsies!
PLEASE EXCUSE MY OILY FACE. This was after I came back from the raving haha!
Annddd, my awesome earring! :3 Bought during sales so it was from RM59 to RM21 (Y)
And here we go with some photos taken with other people :3 Thankkiu whoever's phones I used to take pictures or asked you guys to take photos for me hehehehe you people sho awesome!
I really don't know what's with me and my standing pose on that night.
Of course, camwhoring with someone else's phone is an obligation hahahaha! Thankkiu Alycia :3
My lovely course mates!
Weee Alycia!
I guess I'm done! Whee :3 Thankkiu for reading, tata!