introduction
I am XinJun and I blog, about everything. Born in 1995 in Malaysia and had been here since then. I blog to share whatever I want, beauty, fashion, and most of all, food.

Photos will be either from my Samsung Galaxy S4 or Samsung MV800, unless stated.

Contact me at choo1995@msn.com, or drop me a comment on my posts and I'll reply as soon as possible.

Do click on my Nuffnang ads if that's not too much to ask ♡



"You have to be unique, and different, and shine in your own way." - Lady Gaga



Social



Tweets by @xinjunchoo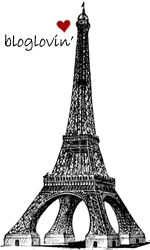 YI PENG'S 18 !
Wednesday, February 13, 2013 | Posted by XinJun |
0 comment/s
Yay! So after a year full of birthday surprises last year, I kick-started my first birthday celebration this year, with
Yi Peng
's birthday! 18th yaw :D (I still prefer to stay 17 hahaha!)
Yay Happy 18th again :D
I think this is like one of the few times I actually go out for the whole day like seriously since morning 10 till 10pm only I come home haha!
Went out in the morning to join the girls at
YP
's house and then she drove us out to
The Curve
in the afternoon. Had lunch at
Marché
, the food was not bad and quite special cause it's not Malaysian food.
Usual camho shot :D
Dutch braided headband, #hotd.
Hippy shot with

YP

's hippy shades haha !
Marché

!
Everyone gets an order list to order food from the stalls in the restaurant, ain't it special ?!
Beef pepperoni pizza and my sweet corn !
Amanda

's food. I forgot what is it called but it's potato at the bottom and bacon on top :)
And then we went Lasertag! Super fun omg. It was our first time :D All of us. So it'll be super memorable. Also I got 3rd place for my first ever game ! Then dropped to 9th and then went up to 2nd. Feeling awesome :B
Group shot without

Amanda

(1).
Group shot without

Amanda

(2).
Group shot with

Amanda

(1).
Group shot with

Amanda

(2).
I really don't know why I look so awkward.
Aww yeah! Hahahahahaha :D
YAYERS :D
The game master was like, "All of you shoot him!"
Then we were like deciding where to go after that, deciding and deciding, it took up at least half an hour I confirm. And then we decided to go to
Mid Valley
, then when we go to the carpark, suddenly they changed their mind and decided to head to
Empire
and
Subang Parade
. What awesome people. I was like totally blur LOL.
When we reached
Parade
, me,
Natalia
,
Amanda
and
Daniel
(forced) went to
Empire's Whisk
to get
YP
's "surprise" birthday cake. What surprise? Well she told us to get a cake there and left us to decide what flavor to buy. Damn surprise right? :D
So um the only whole cake flavors were left with Apple (something like that), Chocolate and Red Velvet. I told them I'm already sick of Red Velvet (cause I work at a bakery cafe) so they decided on the Chocolate one.
Knowing me, confirm got a lot of photos of me no matter what event as long as there is
Amanda
and her camera :D I actually bought this dress after Lasertag at
e@Curve
for RM35. It was actually RM40 but I asked the lady for cheaper haha. First time negotiating price on my own, such successful feeling is indescribable haha ! It's so cute because it has the tutu at the bottom half and lucky me, it fits perfectly on me! I actually asked the lady if can fit me cause cannot try, then she was like, "If cannot fit you cannot fit anyone already!" HAHAHA !
Had our dinner and celebration at
Subang Parade's ChillOut
. We were like the only teenager gang there and obviously, for an 18th birthday celebration we did order "drinks" (if you understand). And lucky for me cause not only I got curfew hehe :3
Everyone trying to help her cover her candle haha cause keeps going off :p
Yayers happy

YP

:D
My drink, Whisky Sour.
This is a ridiculously late post I know, so sorry haha! For your information, her birthday was on the 2nd of February and it's already 13th right now :p
All photos credits to
Amanda Goh
! Always my best photography buddy hehe
♥