introduction
I am XinJun and I blog, about everything. Born in 1995 in Malaysia and had been here since then. I blog to share whatever I want, beauty, fashion, and most of all, food.

Photos will be either from my Samsung Galaxy S4 or Samsung MV800, unless stated.

Contact me at choo1995@msn.com, or drop me a comment on my posts and I'll reply as soon as possible.

Do click on my Nuffnang ads if that's not too much to ask ♡



"You have to be unique, and different, and shine in your own way." - Lady Gaga



Social



Tweets by @xinjunchoo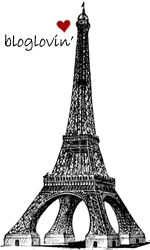 High School Senior Year Prom Night 2012.
Tuesday, December 18, 2012 | Posted by XinJun |
0 comment/s
YAY PROM !
I've been dying for prom to finally be here and now that it's ended, I feel kinda sad. Its one fine last night for all
Twealveans
and it is indeed memorable. No offense, but the them , Casino Royale, is not my kind of theme. But well, no one really bothers about the theme anyway LOL!
So before I got my dress, I've been telling every single person that I am getting a long dress. For me I just feel like, high school prom, it's a once in a lifetime kind of thing, I mean, unless you wanna go through high school again? But yeah, I'm not that super rich that I got what I wanted. Long dresses are just too out of my budget. Or maybe it's just because of where I went, which is Sunway Giza Mall.
I actually found this super unique dress from
Ame's
, Sunway Giza and it is self designed. It is high-low, but definitely not the typical type, and it's not like those really heavy dresses or what, it is super comfortable. But it's still more expensive than I can afford, so I had to let it go :(
♡
And then I gave up on long dresses and went back to this special occasion store called
Belles and Tuxes
, and there's where I found my cute sequinned-tutu dress :3
This was before I went out and my hair was still in the perfect state :3
Credits to my mum.
My first attempt on ombre nails and it turned out great !
Heels of the night :3
Hairstyle of the night ! It kinda looks like bald spot I know lol ! Looks better from the front :)
A usual camho photo :p
Makeup done by myself !

Michelle Phan

's Noir Masquerade makeup tutorial inspired :3
My lovely "personal photographer"

Amanda

!
Best fweennnnnn !

Limin

♥
Trying to model photos :3
Hehe my prom date , Ches Ter :33
Closer look of my dress !
My table ! :D
Please don't mind my fat arms -.- I didn't even notice until I start viewing these photos on my Facebook pfftt .
Anyway, enjoy reading ! Ciao !