introduction
I am XinJun and I blog, about everything. Born in 1995 in Malaysia and had been here since then. I blog to share whatever I want, beauty, fashion, and most of all, food.

Photos will be either from my Samsung Galaxy S4 or Samsung MV800, unless stated.

Contact me at choo1995@msn.com, or drop me a comment on my posts and I'll reply as soon as possible.

Do click on my Nuffnang ads if that's not too much to ask ♡



"You have to be unique, and different, and shine in your own way." - Lady Gaga



Social



Tweets by @xinjunchoo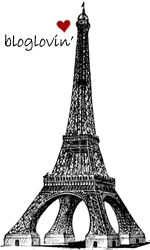 Yen-J!
Tuesday, February 26, 2013 | Posted by XinJun |
0 comment/s
HARLO EVERYBODEH! I'm so freaking hyped to blog about this!
If you guys followed me on Twitter and read my tweets, you'll know that I went for a Taiwanese singer called 严爵, Yen-J's mini concert and autograph session (I don't even know if that make sense, it's 签唱会 in Chinese), which was held at Sunway Pyramid!
I was so damn happy when I heard the news on the radio at first cause it's really seldom that they'll have this kinda thing around Subang area I suppose. Excluding the concerts like SHM or etc of course.
So then I tweeted to ask if anyone wants to go with me, and apparently, my workmate wants to go too! So we decided to go together and she drove me :D (Oh and I finally passed my driving test this morning wee!)
Well our initial intention was just to go there, and take a look at the real Yen-J, as in like in person, and then enough. But I was greedy, and cause this event is mainly to kinda promote his new album, Y3, so there was a small counter beside the stage selling his albums. I couldn't help it but bought his album! (Just to get a closer look of him and autograph :B)
The event actually started around 8+ but we reached there around 6+ so we got the second row, kinda. But it was torturing to just stand there and wait and haven't had dinner yet. Cause we were afraid if we walk away some other people will take over our place. So we waited until I got his autograph which is around 9 I guess and then went around the mall to decide what to eat haha! Indecisive people we are :P
I really don't know why my eyebags were that terrible that day! Oh and I was wearing my "Barbie and Spikes" headband I blogged about in my last post :D
Yen-J's album yay :3
My super awesome workmate,

Zi Yean

! :B
I really can't believe that I can actually stand and sit down there on the floor (in front of Zara) just to wait for my idol man! My legs were super super super sore when I finally got the autograph! Stood for so god damn long man. Some more as usual, there're people pushing, and there was this girl behind of me, trying to snap photos so she held her arm so high, she didn't notice she smells -.- LIKE SUPER BAD. I one turn around almost fainted.
:D
The host from MyFM.
Ahhhhhhh

♥
Super hyped and sweaty-face me with Yen-J's autographed CD with MY NAME

♥♥♥
I don't really think he is like really famous, but trust me, if you really love music, you'll eventually fall in love with him. He's like super talented! He a musician and a singer in all kinds of genres, mainly in Jazz and Pop. And also he plays a lot of instruments, piano, guitar, trombone and different types of string instruments. Yen-J is really very good
♥
So yeah I guess that's all for this post! Lots of love! Tata :B