introduction
I am XinJun and I blog, about everything. Born in 1995 in Malaysia and had been here since then. I blog to share whatever I want, beauty, fashion, and most of all, food.

Photos will be either from my Samsung Galaxy S4 or Samsung MV800, unless stated.

Contact me at choo1995@msn.com, or drop me a comment on my posts and I'll reply as soon as possible.

Do click on my Nuffnang ads if that's not too much to ask ♡



"You have to be unique, and different, and shine in your own way." - Lady Gaga



Social



Tweets by @xinjunchoo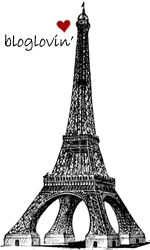 Underdye!
Tuesday, March 19, 2013 | Posted by XinJun |
0 comment/s
Yayerz everybody! After 17 years of being the girl with extremely black hair (like as in so black people thought I dyed it), I finally took up the courage to dye it! Not entirely tho I still wanna have that really black hair. I did an
underdye
:D
Credits to senior co-worker Ashley :D
I am really really with the outcome though the color I initially wanted was a lilac color, which is about, one or two shades lighter than this, like you'll have to bleach until your hair is about platinum blonde to get it. But the hairstylist at this place called
Zolla Hair Studio
in Taipan, Subang Jaya told me it's better not to do it and he recommended this darker purple that he says it'll last about half a year. Oh and also why purple? I didn't wanna settle with some cliche color like pink or red or brown. And blue is a very damaging color. I don't like green.
I didn't really expect it to be this vibrant cause the sample he showed me was really dark, like those only noticeable under sunlight, but turned out really nice! It has sort of a pink/blue undertone. When I'm at the darker lighting condition, it'll appear to have blue undertone but when I'm under sunlight or brighter condition, it'll look a lil pinkish!
This was before, like how I usually look like. With the black hair and curls.
Camwhored while bleaching. He didn't touch my roots while bleaching so it doesn't irritate my scalp at all :B
And I was really shocked that it'll instantly turn this light after just one time bleaching and only for an hour!
I was scared when my hairstylist blew dry my just-bleached hair and was like, "Like this okay already?!" I didn't really understand so I was like, "Uh". Then he asked again. Then I understand. I think. I guess he meant like just leaving it like this don't need to color. LOL. NOWAY. Damn ugly please the bleaching is uneven!!
And then there comes the torturing part, putting on the hair dye and wait for an hour (I guess?). They couldn't leave my roots black (of course) so the hair dye really burns my scalp for quite awhile. It didn't feel anything at first, then when they left it for I guess about 20-30 minutes it starts to burn. Then it slowly went away.
So this was the first piece to be dry after washing off the dye and styled!
I was really happy I almost start laughing like an idiot in the salon, but of course I didn't.
Sorry it's blur my hands were kinda shaking.
Ain't it pweetty?! Tho the curls didn't really last that long. I didn't curl it. They just blew dry it that way.
These two were taken with a white scarf as the background so it looks clearer. Took these while Skyping with Amanda when I just reached home!
Long day man! 4 hours in my workplace for breakfast cause my appointment was 12 and for some reason I had to leave house at 8:30 and then 4 hours plus in the salon. But it was definitely all worth it :B
Almost forgot, he did a layer for my fringe too. It isn't that obvious, but it's kinda cool too :)
Like what I tweeted, I don't really mind nor care if any of you think that I'm bragging or showing off my hair or whatever, I am, okay, I loved it. And the fact that I paid for it with my own money made it even awesome :D
The view from the back of my head! Taken by Ashley too!
Thanks for reading yaw! And also, do check out the salon, it's
Zolla Hair Studio
at Taipan, USJ10 Subang Jaya :)