introduction
I am XinJun and I blog, about everything. Born in 1995 in Malaysia and had been here since then. I blog to share whatever I want, beauty, fashion, and most of all, food.

Photos will be either from my Samsung Galaxy S4 or Samsung MV800, unless stated.

Contact me at choo1995@msn.com, or drop me a comment on my posts and I'll reply as soon as possible.

Do click on my Nuffnang ads if that's not too much to ask ♡



"You have to be unique, and different, and shine in your own way." - Lady Gaga



Social



Tweets by @xinjunchoo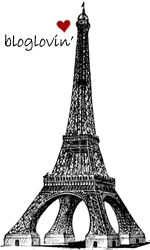 Photoshoot! ♥
Wednesday, May 08, 2013 | Posted by XinJun |
0 comment/s
©davidkokphotography
Hello my darlings! I went on a photoshoot yay! :D This is my second photoshoot, first was a photoshoot with Yi Peng and Tasha for the So You Think You Can Style competition last year September! And this time is by a friend and was kinda like, a portrait photoshoot rather than the previous one that was for fashion and was just for one photo to be submitted.
So we went to this fun fair at BCM, Bible College Malaysia and we took photos, played games and ate. Then we left to Mid Valley for some more photos and it was fun! Really good experience :)
My new Facebook profile picture and also the photo on the sidebar of my blog!
I love the mood of this photo but my arms, spoiler haha!
This photo makes me look like I have rabbit teeth haha!

Those above are the nice and edited ones, I'm not sure if my face was edited (like literally, I don't know haha!) but obviously filters were added (if that's what it is called :P)
And here are some others that isn't really that nice, but still not too bad ones hahhaaha! My opinion kay!
So yeah, that sums up my photoshoot I guess! Thanks to David for the photoshoot :)
Tata!
Labels: 2013, Photoshoot