introduction
I am XinJun and I blog, about everything. Born in 1995 in Malaysia and had been here since then. I blog to share whatever I want, beauty, fashion, and most of all, food.

Photos will be either from my Samsung Galaxy S4 or Samsung MV800, unless stated.

Contact me at choo1995@msn.com, or drop me a comment on my posts and I'll reply as soon as possible.

Do click on my Nuffnang ads if that's not too much to ask ♡



"You have to be unique, and different, and shine in your own way." - Lady Gaga



Social



Tweets by @xinjunchoo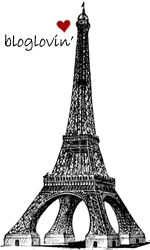 Physically 18! (Mentally 17 forever)
Happy birthday to myself! :3
I'm, um, officially 18! It's a happy yet something I wanna deny cause I love being 17, to a lot of people 18 is like the best age, but for me, 17 is the best, and thus I'm self declaring to be forever 17. I've been telling people, celebrating my birthday is just a formality, just for the fun of it, cause I'll still remain 17 (Y)
060713'
I guess this is one of my most unique birthday ever? I actually dressed up as a zombie to celebrate my birthday with my two lovely sluts, not on the day itself, but the Saturday before. We went to this Zombie Fest at
Wondermilk
, Damansara. It's actually a movie night, and if you dress up as a zombie you'll get free entrance, and the 3 best dressed gets free Zombie Burger! Well, considering Malaysians to be not that sporting, only the 3 of us dressed up, so eventually we were the best dressed. It was fun though dressing up and all.
My, um, look of the day :3
Yummy snacks we ordered :)
Smores!
Sloppy fries!
Ze zombie and her Zombie Burger lol.
Their interior is really lovely!
Their gallery just next to the restaurant,

Hello Deer

.
Us featuring in

Hello Deer

's Instagram! :3 @ilovehellodeer
100713'
Kick-started my day by going to Law class. *claps* Hahaha! Then randomly went for a movie, Despicable Me 2, cause my friend had free ticket, as our A-Level organized this movie event and one of my friend bought it but couldn't go, so they asked me and I figured I'll be free at that time so why not? And I did regret watching it a lil because, well, I didn't even watch the first one and this isn't that interesting for me either. However I'm really grateful still that I get to watch it for free hahah!
My outfit of the day! A lil dress up just for my day :3
Dress from

Forever 21

.
And then after the movie I met up with my friends at Inti College and then went on with my celebration at
Upstairs Cafe
! Our initial plan was
Shakespeare
but they said Upstairs is nicer so yeah. I like that place a lot, and it actually looks a lot like
Whisk Espresso Bar
in Empire Shopping Gallery I don't know why, I guess it's the way they display their cakes and all.
Caramel Latte Frappesse(I forgot how to spell the word)
Carbonara with Chicken
Andddd, they surprised me with a Red Velvet Cake

♥
Thankkiu girls (and Chi Howe behind the camera) for celebrating with me!
My slur!
I don't really have much photos for the day cause all were mostly taken with Michelle or Chi Howe's phone. But yeah, I am really happy to be able to celebrate with my lovely friends :3
110713'
And this is my belated celebration with my family cause I couldn't make it back early on the night before. But my dad bought me a yummy cake! New York Cheesecake from RT Pastry! I've always loved cheesecakes, favorite since I was a kid man!
Honestly, I have to really thank God for all these years that I am still alive, still living my life no matter what difficulties I've been through or going through now. And I am sure I will have more and more blessed year coming!
Thankkiu all for all your wishes, on Facebook, Twitter, Instagram, Whatsapp or text messages, you guys are the awesomest people ever, and thank you all for making me feel that I am important in your life, even if it was just a day.
So I figured this is gonna be a very long post.