introduction
I am XinJun and I blog, about everything. Born in 1995 in Malaysia and had been here since then. I blog to share whatever I want, beauty, fashion, and most of all, food.

Photos will be either from my Samsung Galaxy S4 or Samsung MV800, unless stated.

Contact me at choo1995@msn.com, or drop me a comment on my posts and I'll reply as soon as possible.

Do click on my Nuffnang ads if that's not too much to ask ♡



"You have to be unique, and different, and shine in your own way." - Lady Gaga



Social



Tweets by @xinjunchoo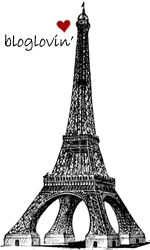 God bless ♡ • Nutmeg//Bangsar Village II
Friday, January 24, 2014 | Posted by XinJun |
0 comment/s
Hey gaissss! I'm back for an update!
Well, classes have started on the 2nd of January, and next week's gonna be Chinese New Year, which means holidays are coming! Weeee! Just this afternoon, my AS results came out, and thank God so much for my results for I am really really satisfied with it :) I am very happy that my (last minute) hard work did pay off.
Anyway, moving on, I went to
Nutmeg
with my classmates today for lunch. My first time eating in Bangsar, honestly, cause I've never went there before. We went after class at 1+ and expected jam everywhere, but surprisingly, it only happened when reached Bangsar.
Yay for I don't have to drive (Y)
Time for food!
Egg Benedict w/ poached eggs, salmons and side salad, RM26
Aglio Olio w/ salmons (I can't remember the price)
Guinness-misu, RM12
Their food was quite good, the desserts were awesome, especially the Tiramisu with Guinness, that totally rocked! Lovely place, with not so good lighting but oh well hahahaha.
This may be a lil' late, but for you guys who are also the Nov 13' A-Level batch, good luck if you haven't checked your results, and congrats if you've gotten good results, or work harder for A2 for the others!
Lots of love
♡