introduction
I am XinJun and I blog, about everything. Born in 1995 in Malaysia and had been here since then. I blog to share whatever I want, beauty, fashion, and most of all, food.

Photos will be either from my Samsung Galaxy S4 or Samsung MV800, unless stated.

Contact me at choo1995@msn.com, or drop me a comment on my posts and I'll reply as soon as possible.

Do click on my Nuffnang ads if that's not too much to ask ♡



"You have to be unique, and different, and shine in your own way." - Lady Gaga



Social



Tweets by @xinjunchoo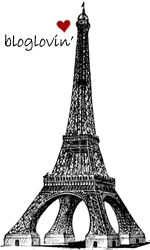 Chocolate Overload • Evelyn's Chocolate House//One City
Wednesday, January 29, 2014 | Posted by XinJun |
0 comment/s
Happy holiday gais! How are you guys gonna celebrate your Chinese New Year holiday? I'm gonna be going back to my hometown in Penang tomorrow wee :D
Anyway, I'm here for a short update of my first time in One City yesterday with my sister. We got a Groupon deal by
Evelyn's Chocolate House
that was located there.
The interior was really cutesy and colorful, especially the 'dripping chocolate' wall
High tech much? This was their menu
Banana Chocolate crepe, chocolate heaven omg this is so yummy!
These were Banana Chocolate stick and some Durian chocolate thing
The Banana Chocolate stick was really yummy, the texture was like kayaball, if you know what it is hahahah.
Honestly, the latte was such a disappointment, no coffee taste, even the milk is like mehhh. So maybe for my next visit I'm gonna try something else.
I'll definitely go there again cause the food are good, and the price isn't too expensive.
Enjoy your holiday y'll and
Happy Chinese New Year
!