introduction
I am XinJun and I blog, about everything. Born in 1995 in Malaysia and had been here since then. I blog to share whatever I want, beauty, fashion, and most of all, food.

Photos will be either from my Samsung Galaxy S4 or Samsung MV800, unless stated.

Contact me at choo1995@msn.com, or drop me a comment on my posts and I'll reply as soon as possible.

Do click on my Nuffnang ads if that's not too much to ask ♡



"You have to be unique, and different, and shine in your own way." - Lady Gaga



Social



Tweets by @xinjunchoo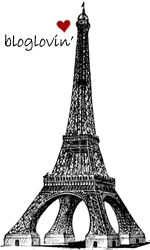 KL Gangsters • Food Hunt//KL & Wangsa Maju
Our initial plan was to go around KL and ya know, just eat everywhere. But we kinda wasted a lot of time going around and deciding what to eat so we ended up just going to 3 places. But we still went around KL so I guess it's still quite a successful trip.
Crispy Shrimp Burger, details below.
Taken by the not fabulous Kal.
Oh, almost forgotten, the people who served us was super friendly :)
Honestly, I feel like food hunts like this, sharing food and going to many places actually costs lesser than going out to just one place and having a proper meal. The total money all four of us spent one average was about RM40 to 50 each.
Labels: 2013, College, Food, Food Hunt